If you want quality work, look for a quality review. Don't take just anyone's word for it!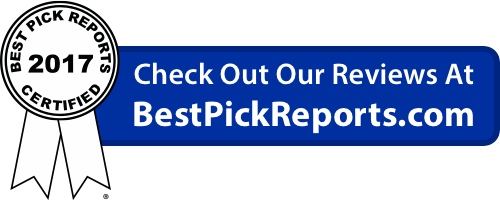 Welcome to Parrish Services, an award-winning, full mechanical contractor serving homeowners in Northern Virginia. We have been family-owned and operated since 1996. We've been thoroughly researched and ranked a Best Pick™ in all three trades - HVAC, Plumbing, and Electrical - by Best Pick Reports.
Inclusion in Best Pick Reports is very selective. Best Pick Reports applies very strict research benchmarks in making their selections (yes, they're slightly higher standards than the ones to which "AngryAndy" and "ScreamingSandy" are held when they post on random review sites). Most review companies charge contractors for listings for for advanced exposure, but not with Best Pick Reports. Only by maintaining an A grade in a statistically significant number of reviews by Best Pick are we allowed to remain on the list. In addition, Best Pick always verifies a company has proper licensing and insurance.
We specialize in providing energy efficient and environmentally friendly heating, cooling, plumbing, and electrical services that improve your quality of life. These services include geothermal heating and cooling, indoor air quality products, gas logs, water treatment solutions, electrical panel inspections and upgrades, generators, tankless water heaters, beautiful fixtures, and more.
Our trained and certified technicians, all of whom have undergone background screening, drug testing, and driving checks, will arrive at your home with a fully-stocked, well-marked service vehicle. Our employees are easily identifiable with their Parrish Services uniforms and name patches, and they will treat you and your home with the care and respect you deserve. Call us today!